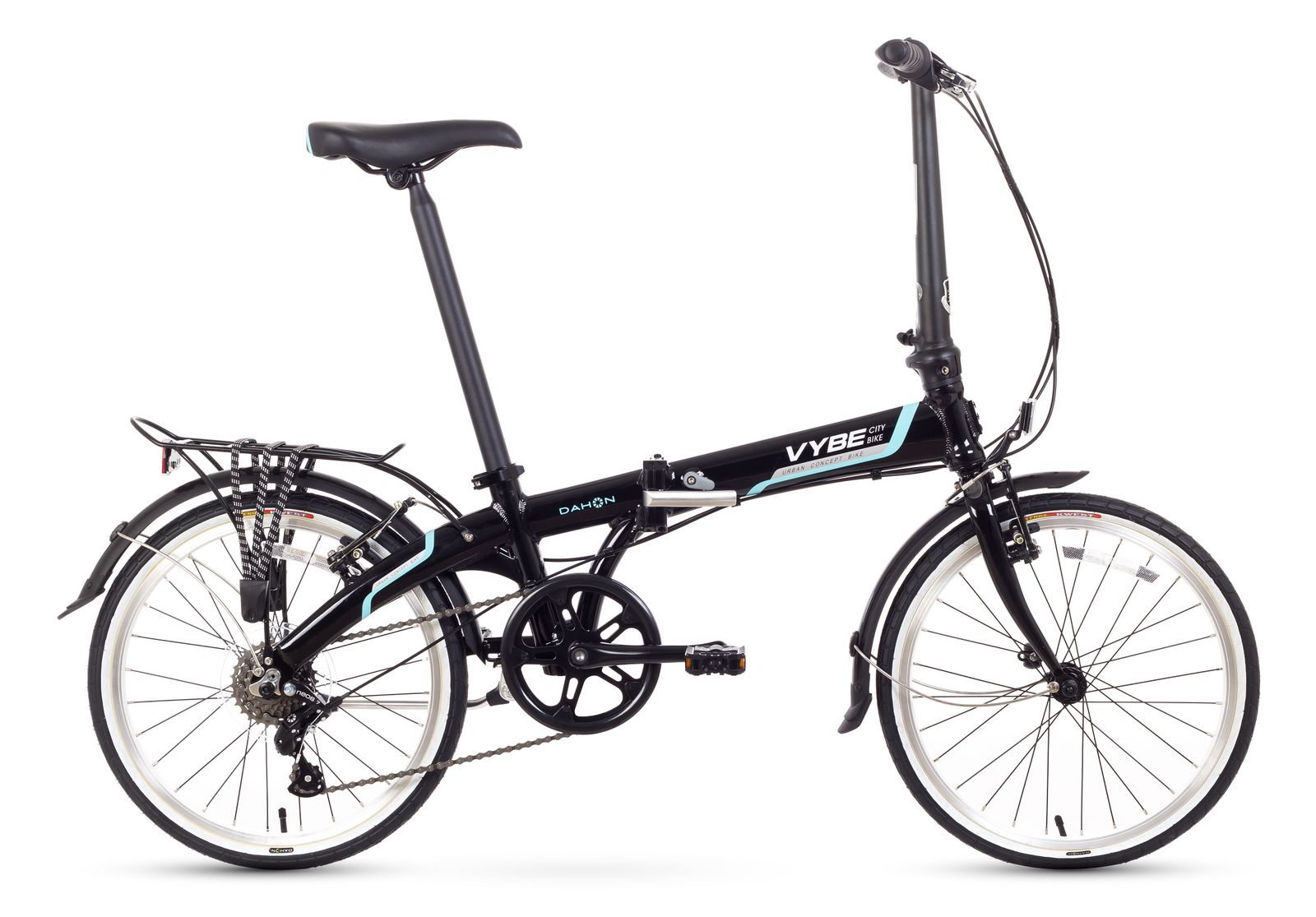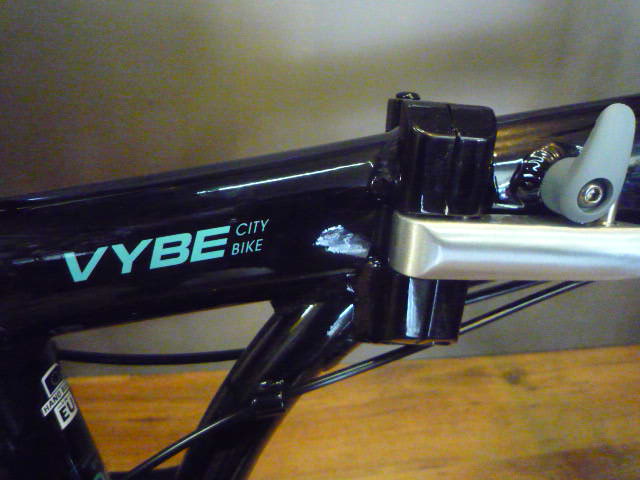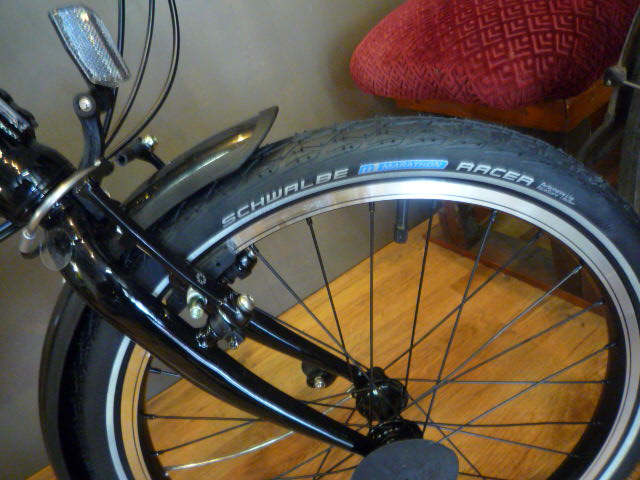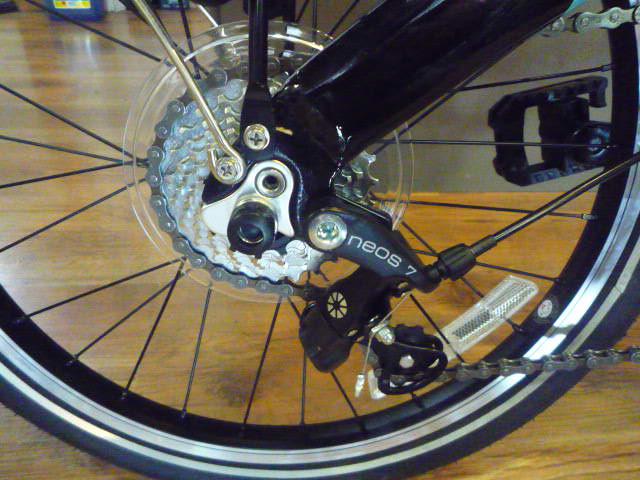 Wheel Size : 20″
Weight : 12.3 kg (27 lbs)
Folded Size : 67 x 34 x 72cm (26.4" x 13.4" x 28.4")
Model No : ABA071
Frame : VYBE Dalloy Aluminum,Lattice Forged Hinge, w/ ViseGrip Technology
Fork : Smooth Riding and Stable Hi-Ten Steel Blades and Steerer
Handlepost :DAHON Forged Aluminum Radius V Handlepost
Wheels : 20" Aluminum Rims with 28 Hole Front and Rear Hubs
Brakes : Winzip Smooth and Powerful 110mm V-Brakes
Rider height : 145-190cm (4'9″-6'3″)
Max Rider Weight : 105kg (231 lbs)
ALUMINUM
Patented Dalloy Aluminum offers 20% more frame strength than those made of 6061 aluminum.
Double-butted Dalloy tubes are thicker at the ends – where welding takes place and stress is highest – but thinner toward the center to minimize weight.
FUSION TECHNOLOGY
In order to fold down into a compact package, our bikes feature extended stems with great adjustably for various rider heights. But this kind of stem needs specialized technology to make it strong and stable. DAHON came up with Fusion, a patented and refined arrangement that fuses frame, fork and handlepost into an unyielding unit that won't let you down.
COMPACT FRONT HUB
The bracing angle of the spokes changes when a rim is made smaller. When a standard 100 mm hub is laced into a 20″ or 16″ rim, it results in a weaker wheel. To remedy this, DAHON pioneered the compact FrontHub:
LATTICE FORGED HINGE
Those in the know understand that a folding bicycle's success lies mainly with its hinge. We devoted years of RnD to refining our lattice forged hinge. The end result is feather-light but a heavyweight in strength and performance. DAHON achieves this through cold forging and CNC tooling, including stainless steel and brass components to stand up to all weathers and wear and tear.
MAGNETIX TECHNOLOGY
Folding bikes need something to hold the wheels together when folded. Our patented and elegant solution is Magnetix, a pair of magnets to keep things in their place.
NEOS DERAILLEURS
One thing you don't want on a folding bike is an oversized derailleur that complicates the folding process, leaves little ground clearance and exposes it to damage. The Neos derailleur line, with revolutionary low-profile design, mounts directly to the chain stay and solves these problems. Neos' ultra-short cage delivers clean, quick and accurate shifting, doubling the amount of ground clearance.
FLATPAK
Think of the easiest, fastest way stow your bike and you get « Flatpak ». Bicycles equipped with Flatpak need no tools, and the user-friendly stem allows the handlebar to rotate 90°. The brake levers are exceptionally thin and the release levers respond to a flip of the wrist. Paired with one of DAHON's patented folding pedal designs, you get a bike that goes from 3-D to 2-D in minutes, storing almost completely flat. The narrowest space becomes your bike's « garage », with no one getting caught on protruding parts, pedals or handlebars.
Marque :
Type : Pliable/woufiets/folding bike
Prix : €699
Vélos neufs